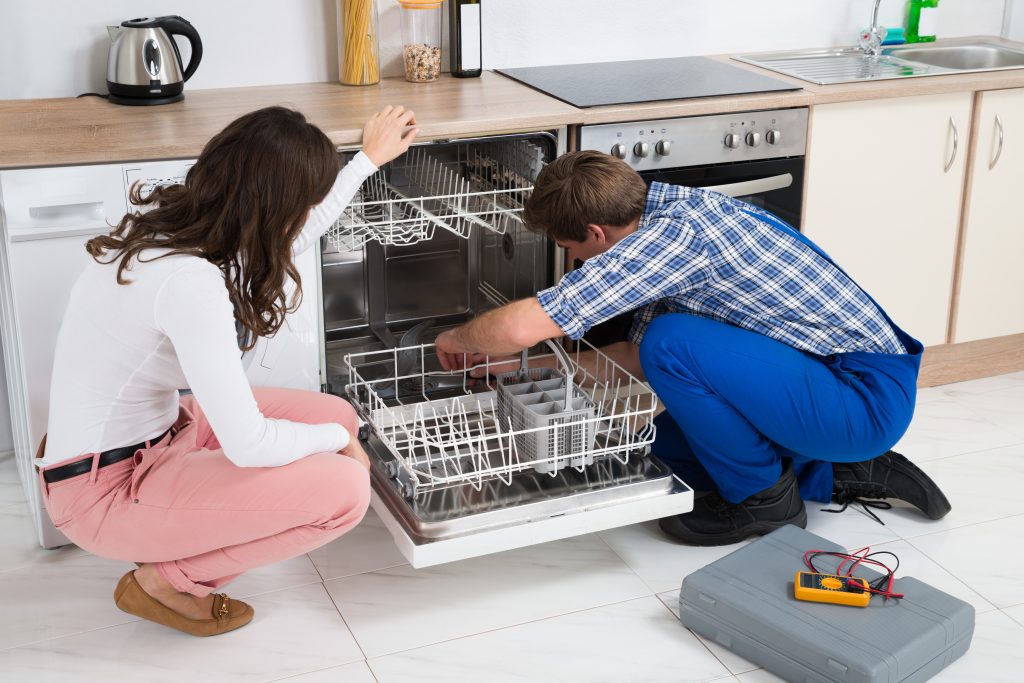 Is your dishwasher clogged? Do you need dishwasher rack repair? Whether your dishwasher won't drain or it's sprung a leak, you can put your trust in the pros at Northeast Appliance Service, LLC. We're a residential dishwasher repair company serving the greater Parsippany-Troy Hills area, and we bring together top-notch customer service, superior workmanship, and reasonable rates. Whatever dishwasher problems you're having, you can count on us to accurately diagnose them at their source and come up with a plan of action for effective repairs. We'll put everything we've learned about dishwasher service in our 10 years in the industry to work on your unit, striving to leave your broken dishwasher in perfect working order at the end of our visit. Want to learn more about what we have to offer our customers? Call or e-mail us today!
Even top-of-the-line appliances can fall victim to malfunction. When you're dealing with a dishwasher not draining, not filling, or simply not getting your dishes fully clean, it's important to schedule dishwasher repairs as soon as possible to avoid further damage to the unit. After a thorough assessment of your broken dishwasher, Northeast Appliance Service, LLC, will make a correct diagnosis of the problem and take effective steps to get things back on track.
Depending on exactly what's going on, we might repair or replace components such as:
Water inlet valves
Door latches/switches
Door gaskets
Overflow switches
Timers
Drain valves
Heating elements
Whatever your exact dishwasher repair needs, you can expect Northeast Appliance Service, LLC, to handle things with skill and care. Your dishwasher problems are no match for our experience and expertise. Because we're fully licensed and insured for dishwasher repair service, you can breathe easy knowing we'll leave your unit better than we found it. We care about our customers' satisfaction.
Warranties for Dishwasher Service
We're proud to stand behind the work we do. We offer a 90-day warranty for dishwasher repairs that covers both our technicians' labor and any new parts we install during the process. If you experience any recurring or new issues with your dishwasher after our visit, don't hesitate to get in touch. We'll come back out to determine what went wrong and make things right.
For more on why Northeast Appliance Service, LLC, is your best bet for dishwasher repair service in Parsippany-Troy Hills, call or e-mail us today! Tell us about your dishwasher not draining or other problems and look forward to a swift and lasting resolution. We're available for emergency appointments, so if you need help right away, we'll be there for you. We work on residential units in both home and commercial settings. We can't wait to meet your needs.
Northeast Appliance Service, LLC, does not repair Samsung appliances at this time.